---
Quick Links for the 59th Annual Parade:
---
2023 Grand Marshal

Georgeann Wells
Georgeann Wells
is an All-American basketball player, who was active at West Virginia University (WVU) from 1982 to 1986. Among her other accomplishments, Wells is notable as the first American woman to register a dunk in an official NCAA intercollegiate basketball game on December 21, 1984. She did so with a regulation-sized ball (also known as a men's basketball).
This excerpt was taken from Georgeann's Wikipedia page.
Georgeann is mentioned in the Notable alumni section of Northland High School's Wikipedia page.
---
The Columbus Fire Department's Honor Guard will be in the parade.
The Columbus Police Department's Mounted Unit will be in the parade.
The Ohio State Highway Patrol will have 3 different vehicles in the parade.
---
2023 Gold Sponsors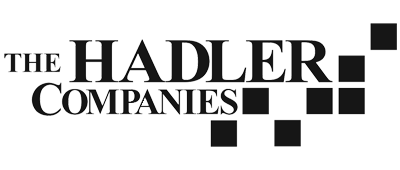 2000 W. Henderson Road, Suite 500
Columbus, OH 43220
800.753.3051
view
---

First Merchants Bank – Northland
1925 Morse Road
Columbus, Ohio 43224
614.583.2205
view
---
2023 Red Sponsors
2023 White Sponsors
2023 Blue Sponsors

Epworth UMC, 5100 Karl Road, 614.885.8015, visit

Campus locations: Clintonville, Dublin, Northridge, Polaris, 614.263.2688, visit

Kwik Kopy (InkWell), 614.888.2201, 1900 E. Dubin Granville Rd, Suite 115, visit
2023 Friends
2023 Participants
Here is the
list of participants
.
---
2023 Planning Meetings
3rd Saturday Planning Meetings, from 1pm-2pm, at Epworth UMC at 5100 Karl Road and on Zoom (Meeting ID: 894 7228 1370 Passcode: 759463).


June 17, 2023
July 15, 2023: parade wrap up meeting

Interested in planning? Send an email to chair@northlandparade.org!

---
58th Annual Parade, 2022
---
The Northland Community Fourth of July Parade is the only traditional parade on the 4th of July in Columbus, Ohio.
The Parade is a completely volunteer effort which requires hundreds of hours of dedicated work to pull together this annual event. We ask our commercial and political partners to pay a fee each year for the parade which helps support it. The funds pay for the permit, police, insurance, trash pick-up, crowd control, banners, signs, float awards, and the wonderful grants we are able to give to our High School programs. These funds are raised entirely by the volunteers asking for donations. This year we have added an opportunity on the entry form for you to donate to help the parade as well. We ask that you consider donating if you don't pay a fee and if you do, if you could add an additional donation, that would be very much appreciated.
Finally, if you know of anyone who would be interested in volunteering for the 4th of July Parade – before or during the parade – please have them email chair@northlandparade.org. We have plenty of positions for anyone who wants to volunteer and many hands make light work!
---
For previous parades, please click

here

.
---
Please be patient as our volunteers update this site.